About us
The National Olympic Committee of Bosnia and Herzegovina (OCBiH) is a sport umbrella organisation in Bosnia and Herzegovina, which was founded on June 4th 1992, and recognised by International Olympic Committee (IOC) on September 24th 1993. OC BiH is a member of the IOC, and as such is obligated to respect the principles and regulations defined by the Olympic charter, Code of Ethics, World Antidoping Code, and the decisions of the IOC which is the supreme body of the Olympic Movement. OCBiH was registered December 8th 2002 into the Ministry of Justice's registry in accordance with the Law on Sport regulations ("Official Gazette BiH" no: 27/08, 102/09 and 66/16) and the Law on Associations and Foundations of Bosnia and Herzegovina ("Official Gazette BiH" no: 32/01, 42/03, 63/08, 76/11 and 94/16) OC BiH main office is located in Sarajevo, Alipašina BB Street (Zetra).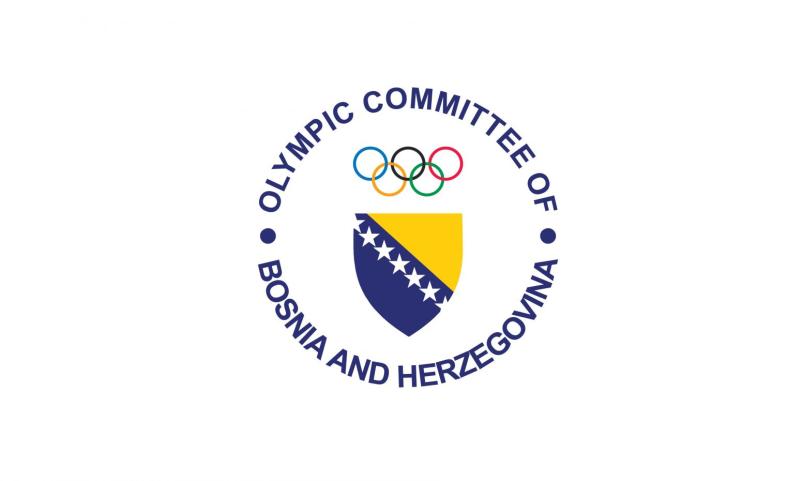 Aims and activities of OC BIH:
Dissemination and affirmation of the principles of the Olympic Movement and ethical norms in sport.
Taking care for and the protection of the symbols and signs of the International Olympic Committee in Bosnia and Herzegovina.
Representing Bosnian and Herzegovinian sport at International Olympic Committee and its relevant International Sport Associations.
Organising and managing activities relating to the participation of athletes from Bosnia and Herzegovina at Olympic Games and other official international competitions.
Participation of teams and individuals at other international competitions under the auspices of the IOC, ANOC, EOC, and ICMG. OC BIH is responsible for the behaviour of its delegation members.
Encouraging, monitoring and developing sport in Bosnia and Herzegovina.
Participating in the implementation of sport development policy in Bosnia and Herzegovina.
Proposing sport programs of public interest.
Participating in Strategy formulation.
Ensures respect and implementation of the Olympic Charter.
Takes all appropriate measures against any form of discrimination and violence in sport based on race, ethnic, religious, political, gender or any other affiliation.
Works on maintaining good relations and cooperation with responsible governmental bodies at all state levels by protecting OC BiH autonomy and resisting all forms of oppression, including those of political, religious and economical nature, which might prevent honouring Olympic Charter.
Nominates an organiser of Olympic Games, World or European championships or some other Olympic sport competitions.
Other aims and activities of OC BiH have been defined in detail in the OC BiH Statute.